SILVERLY: For a connected, cool & interesting future for the next Silver Generation.
By 2040/2050, life expectancy will be not only higher than today's but also it is anticipated that quality of life of people over 60 will improve.
On the other hand, often times with retirement, a great number of people lose their «identity», a sense of structured life and even the social life that accompany us during our working years resulting in isolation, poor health and a lack of purpose in life.
Under the challenge we named «Designing new living arrangements for the new Silver Generation», we propose a service centered on people over 65 (after retirement) and their new living conditions by 2040.
The service offers living quarters to people in their retirement age with a desire to keep enjoying an active and adventurous life with like-minded individuals without losing the benefits of the privacy of living in your own home: a global network of dwellings of a maximum of 5-6 fully equipped apartments with common areas for joint activities, and a comprehensive set of services designed to maintain their quality of life (such as, but not limited to, medical assistance, meals' delivery, cleaning services…).
Residents of these apartments will have the option of long-term renting or short to medium term stays at any of the international homes when availability allows it.
To ensure a harmonious cohabitation, all potential occupants will fill-out a registration form that will be evaluated with the latest AI technology to determine which apartment house is the best match for them (based on their needs and desires and those of the people already living there.)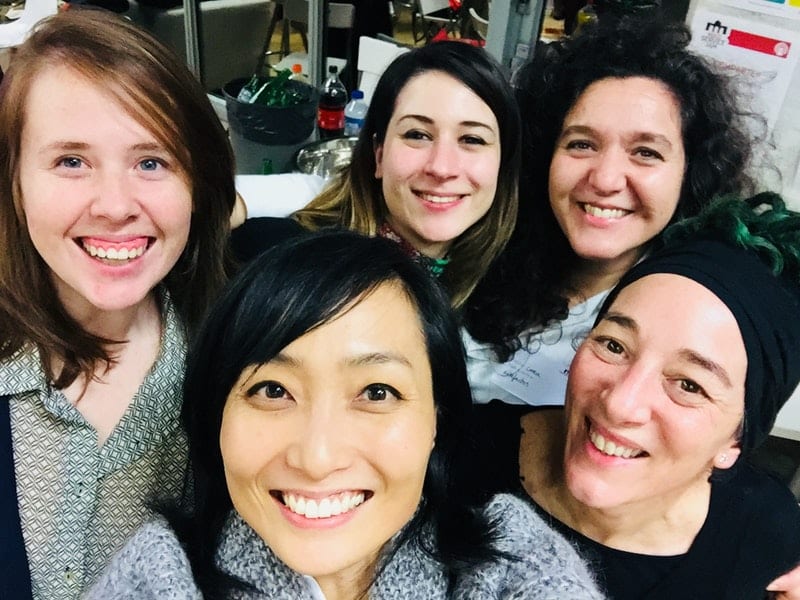 Team members:
Rachel Braedyn
Soo Jung Cho
Sofia Santana
Pilar Guerrero
Lina Ruiz Mingote